What is Continuously Variable Transmission (CVT)?
The Honda CVT (continuously variable transmission) is designed to provide your Honda vehicle with better efficiency and acceleration for the road ahead. When compared to a conventional automatic transmission, the CVT is a preferred choice for many customers who visit our Honda dealership near Sterling Heights, MI.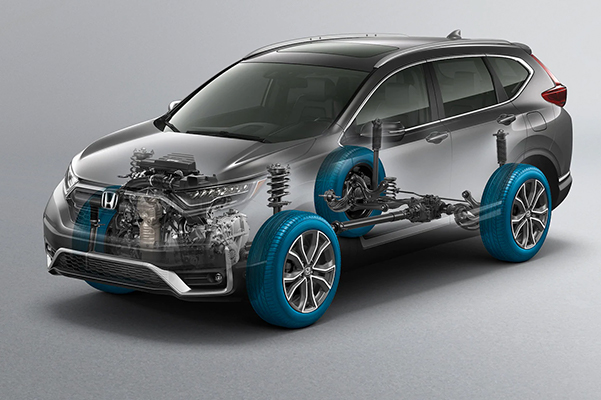 How Does a CVT Work?
A Continuously Variable Transmission uses two pulleys connected by a belt -- one connected to the engine, the other connected to the transmission. As the name suggests, the belt transfers power between them continuously, leading to peak performance and an overall smoother drive. Quite simply, a CVT offers the best of both worlds, giving you instant torque and acceleration while also being great on gas.
Advantages of a CVT Transmission
Fuel Efficiency: A Honda CVT offers greater efficiency, as it possesses far more gear combinations when compared to a traditional automatic transmission.
Lighter Weight: More often than not, a continuously variable transmission is smaller and lighter than an automatic.
Better Acceleration: Due to its lighter weight, a CVT leads to better overall acceleration and an ability to maintain a consistent speed on the road.
Smooth Handling: Because a CVT doesn't function with normal shifts, driving is always smooth and stable.